What is the Premise?
Kobeni Yonomori seems to be just a normal girl when she found out she had been arranged to marry a person she never met by her late grandfather. Never meeting her Fiance till Hakuya Mitsumine and his younger sister Mashiro move from their countryside to the Yonomori household in order to deepen their relationship with their new family members. However, as some extraordinary secrets regarding the siblings and Kobeni's past come to light, Kobeni will find her life changed forever.
What type of show is it?
Reading the show name and Premise someone might expect a show like The Ancient Magus' Bride but this very much so isn't anywhere close! If I was to put a Single Genre on this it would be Comedy or Cute Girls do Cute thing! Don't get me wrong, the show does touch on Romance, and the Supernatural but it isn't heavy in such like the name and Premise lead on. Other then Hakuya there isn't any other guys and he is the quite type.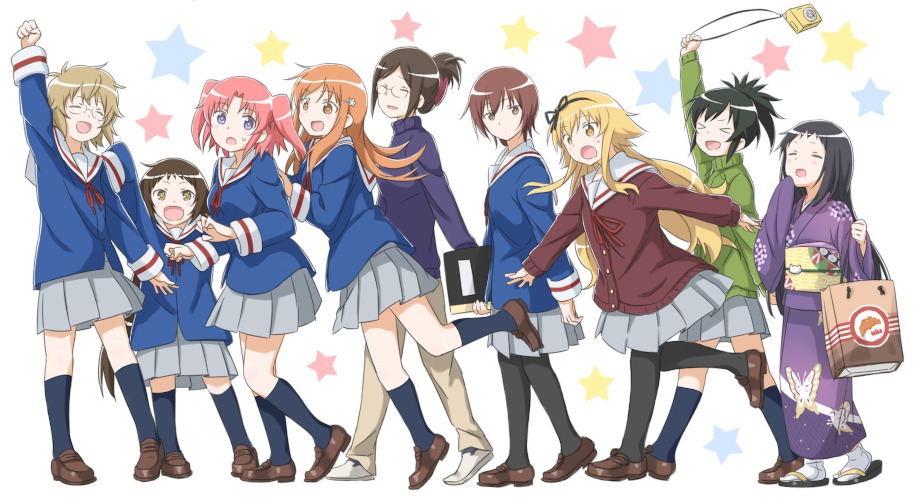 While Romance isn't the focus if your looking for a Rom-coms feeling they all turn rather stale then this may be for you, as it is very much unpredictable compare to your standard romance animes. I feel the main reason for this is that the original source for this anime is a 4-koma manga. This is the same sort of style as Garfield in the comics section in a newspaper. 4-komas are normally cute or quick jokes so they don't work for standard romance focus stories.
Is it a Hidden Gem?
Not being a simple slice of life anime this is a good show to watch if your not looking for fighting or anything super high drama based. I would think this show could be enjoyed by many. While being great at many things it never seem to be all that memorable. if looking for something good to watch then you should watch this, but if you have a large list of true Gems to watch, then maybe hold off on this for now.
Rating : A Shinny Gem!
An Anime Worth going out of your way for, Easy liked but not quite a true Gem.

How much of it is there?
Called Mikakunin de Shinkoukei in Japan there is only one Season
Subs can be watch Here
You can buy the Blu-ray Here