What is the Premise?
A child star and now narcissistic high school student Seiya Kanie thinks he is asked out on a date. When Isuzu Sento declare they are heading to a run down amusement park he tries to back out before she pull a gun out of thin air! In truth our lead male was given a recruitment tour of the park that is own by Maple Landers, Magical people who live by peoples entertainment! But why call in a outsider? Because the park has less then 3 months to meet a quota of 500,000 guests or they will be forced to close down.
What type of show is it?
If your looking for random entertainment then this is a pretty good show. This anime gives a rather light-hearted slice-of-life feel about a group of idiots managing an amusement park. While it embraces the silly fantasy setting, it also lean a lot on modern facts. Sometimes the show lean heavy on the fantasy side of things, other times it lean heavy on the realistic side of things. For example magical humanoid animals wear charms to look like every day people and go out drinking after work on a often basis.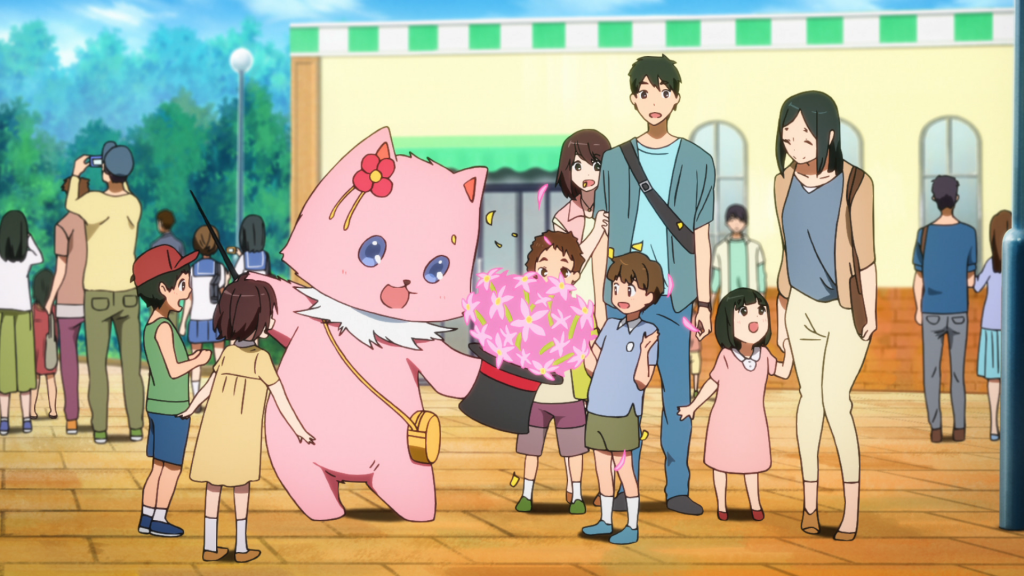 Is it a Hidden Gem?
A interesting show. And really it's hard to compare to anything else, striking up a nice idea that unfolds to be a pretty good show. I can't say it will be a big hit but in the same breath to point out better shows would depends on just what you liked about this show.
Rating : A Shinny Gem! 
An Anime Worth going out of your way for, Easy liked but not quite a true Gem.
How much of it is there?
One season with a OVA episode. There is also a short that been released.
you can watch 12 epsiodes (the full story) Subbed on Crunchyroll
Can watch 13 and the OVA Subbed on Amazon Prime
Or get all 13 and the OVA, Dub or Sub on HiDive
And you can buy Here