What is the Premise?
Moeta Kaoruko is a 4-panel manga artist who is a high school girl.She is better known by her pen name, Kaos. Having troubles making her manga about a high school girl realistic, Kaos's editor recommends that she enters a all female dorm for manga artists. It is there she meets Koyume, another new girl who focus in Shoujo manga. And two others name Ruki and Tsubasa who makes teen romance and shonen mangas. The girls support each other with there manga creation as Kaos fun life in the dorm is about to begin!
What type of show is it?
One of those shows where cute girls do cute things, it is biased after the popular 4 panel comic of the same name. And truth be told it does well on it's Comedy. Kaos is rather skilled with negative self-talk and having no self-esteem at first. This is played off well and jokingly, never getting annoying like the lead of Evangelion. Slowly learning to be better she get to start trying new things as the show goes on. Being well grounded it does give us some insight to what it's like being a manga author.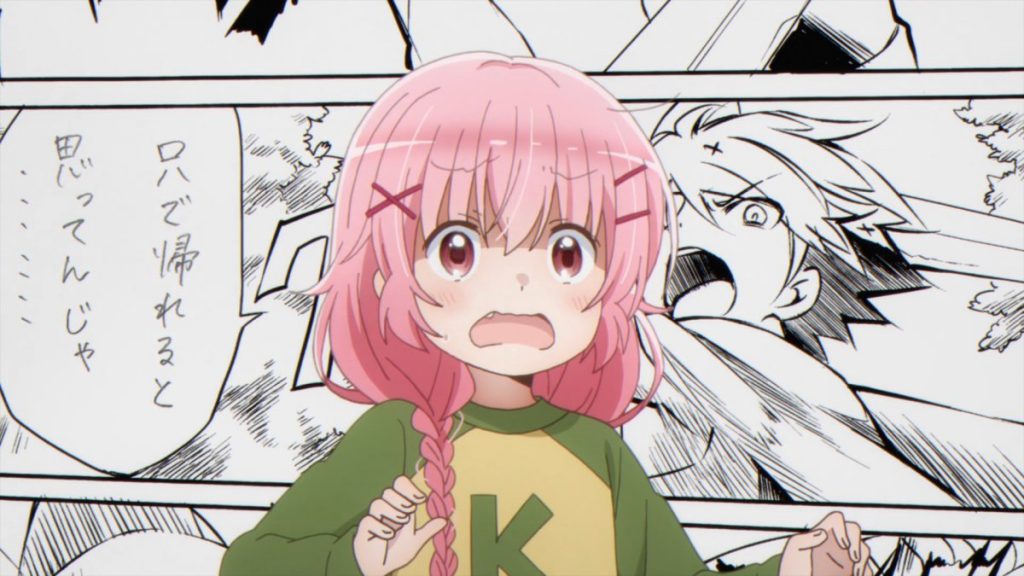 Is it a Hidden Gem?
With what seem like a simple premise and charm, it does rather well for itself with a good cast and great jokes. Many shows like this seem to focus on what next cute thing we can do next while this one does keep focus on the story while making it cute every step of the way.
Rating : A Rough Gem!
An Anime Worth going out of your way for if you like cute shows. But overshadowed by others in the same category.
How much of it is there?
One Season is out for this show.
You can watch Sub