What is the Premise?
An Isekai of Isekai? Groups of people from four different animes are brought together into one world. The lead of each of these groups was transported from Japan to the fantasy worlds to start with. The shows that are part of the crossover is Overload, KonoSuba: God's Blessing in this Wonderful World, Re:Zero − Starting Life in Another World, And The Saga of Tanya the Evil. For more information on each of the worlds check out our post about Isekai Quartet before it released. The second season had added many cameos from Rise of the Shield Hero andCautious Hero: The Hero Is Overpowered but Overly Cautious.

What type of show is it?
Focus on the jokes and the wacky laughs that can be had by bringing such strange groups with such strange backgrounds together. If your a fan of the four shows and more so a fan of the Comedy from the four shows then this is the show for you.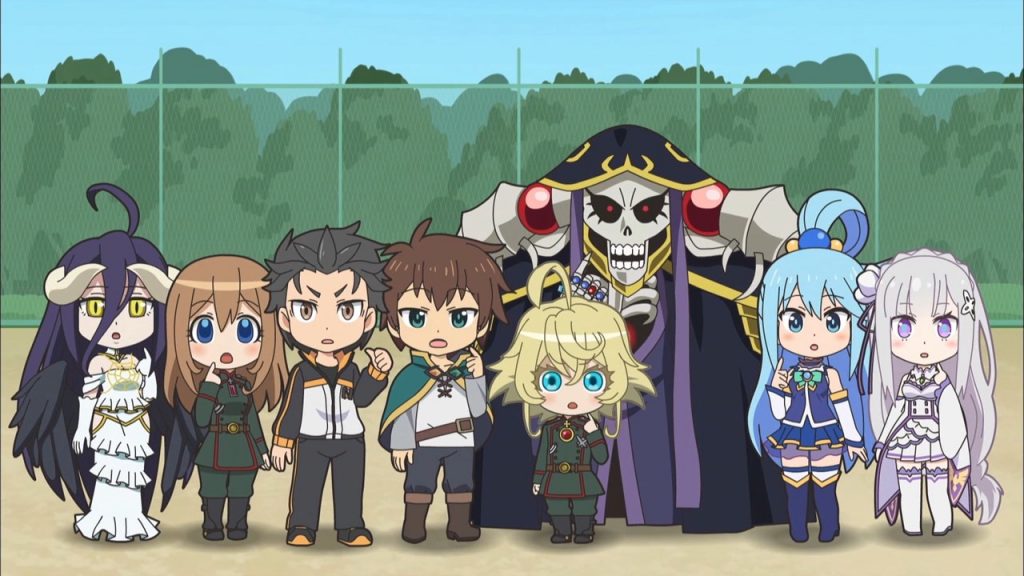 Is it a Hidden Gem?
I like to give things good ratings if I think many people who would pick it up would enjoy it. Truth be told if you like the four shows that this is related to I think there is little chance of you not enjoying this unless if you watched the shows mostly for action. Even missing one the show doesn't hide what everyone is about. (You don't have to watch KonoSuba to know what darkness is all about for example)
Rating : A Shining Gem!
Many crossover animes aren't well made. The people who made this didn't miss a beat and include jokes and references I all but forgotten about from the shows.
The second season I don't feel was as good as the first, but still every much worth watching in my thoughts, even more so if you loved the first season.
How much of it is there?
Two Season, You can watch dub or sub