What is the Premise?
The Royal Tutor is a job in which teaches the princes who are in line for the throne. Many of these tutors had quickly quit after getting the job. Enter Heine Wittgenstein, a brilliant man with a childlike stature the king of Grannzreich called himself to undertake the daunting task, to become the new royal tutor to four princes who are in line for the throne.
What type of show is it?
This slice of life anime has five lead males, although this show is not a yuri in any which way. With each of the four princes and our tutor having unique personalities, the show focus on life lessons to the princes, many are true even in our more modern world. Although a few was clearly because of the princes never leading a commoner's life. The four princes while each having different issues do have some character development though out the show, as it is somewhat of a growing up story.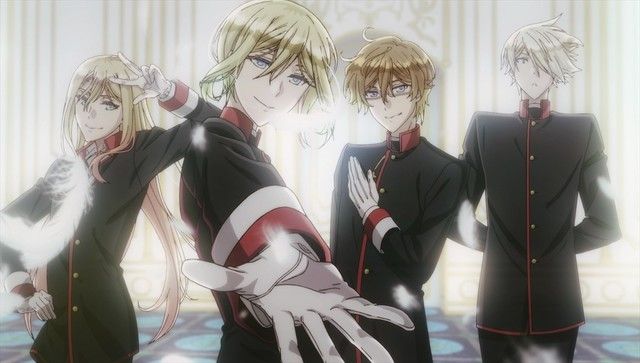 Is it a Hidden Gem?
Truth be told I don't think I'm the type of person that would best enjoy this sort of show. Even so I would call the show a enjoyable show. The art was well done, and sound was good. As long as you feel a connection to the characters then you are likely to enjoy the show.
Rating : A Rough Gem!
An Anime Worth going out of your way for, if you don't like the first hand full of episodes then it simply isn't for you!
How much of it is there?
One Season is out for this show as well as a movie.
You can watch Sub which has the movie included or Dub
You can also get the DVD and Blu-ray or buy single episodes